---
The Professional Women's Hockey Players Association (PWHPA) was established in 2019 and consists of 125 players across the United States and Canada. Since the Canadian Women's Hockey League (CWHL) ceased operations 2 years ago, the PWHPA, along with the National Women's Hockey League (NWHL), has emerged as a premier organization for spreading women's hockey.
Their goal is to unite until there is a "sustainable professional league for Women's Hockey."
---
"NHL teams are uniquely positioned to elevate women's hockey to the next level," and that "[the upcoming game] is a major milestone for women's hockey and young girls who aspire to play professional hockey but don't have the option to make it a career today."
---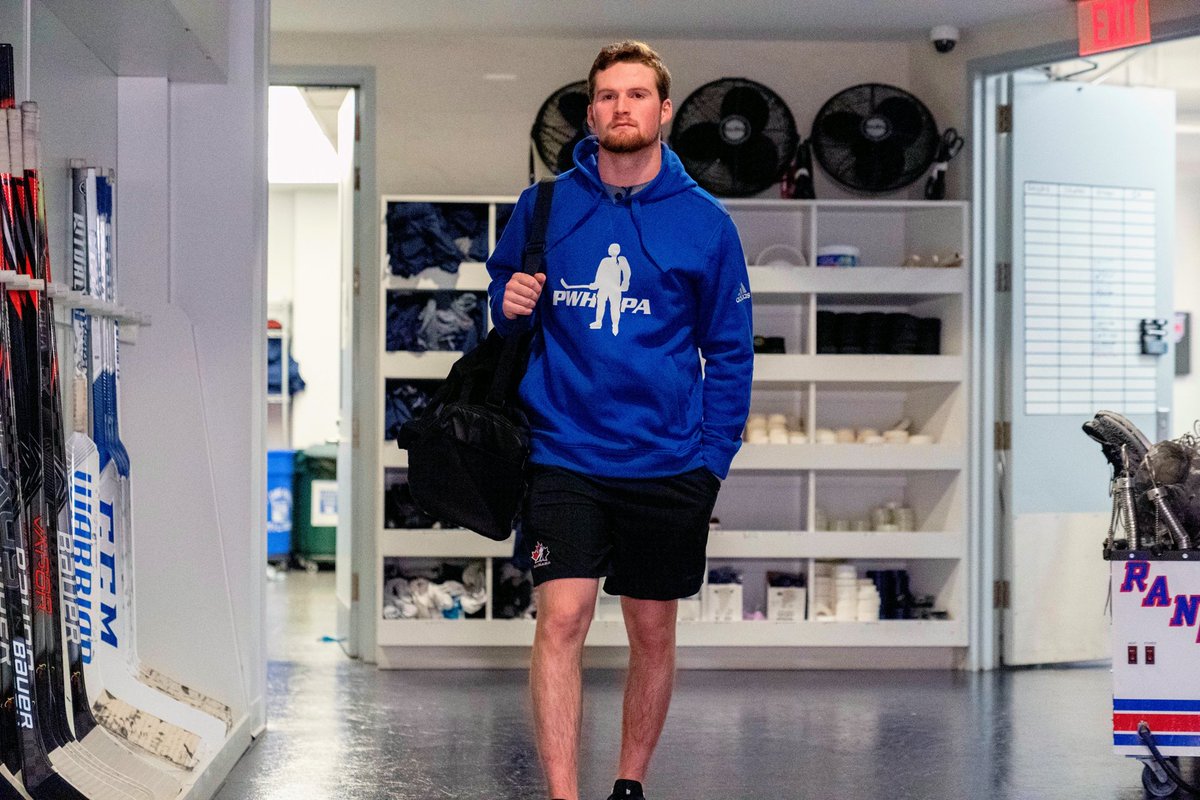 A milestone indeed, there is a lot to be excited about for the upcoming February 28th game. This is a monumental opportunity for women's hockey and a great move by the Rangers to get involved. Mary-Kay Messier, the new senior advisor to the PWHPA, adds that "[i]nvesting in and advancing women's hockey strengthens the game overall and creates a range of professional opportunities for women as coaches, front office executives, and athletes." The combination of the NHL getting involved with the PWHPA, as well as a team located in the large market of New York City, will bode well for the further progression of women's hockey.   
 However, the PWHPA must adhere to the strict guidelines put in place by the NHL. Although the PWHPA spans throughout The U.S. and Canada, due to COVID-19, it will only consist of America-based players.
---
It has not yet been reported which players/regions will be attending. Still, a few notable names in the U.S. region of the PWHPA include Kendall Coyne-Schofield (Minnesota), Hilary Knight (Minnesota), Amanda Kessell (New Hampshire), and more (each player listed above was apart of the 2018 U.S. Women's Olympic Team that won gold in Pyeongchang.  
History on National Girls and Women in Sports Day…Yes! The @pwhpa @secretdeodorant Dream Gap Tour will kick off February 27th and 28th in NYC! We will make history with the first professional women's hockey game at the @TheGarden! #NGWSD pic.twitter.com/oBG0WYaJse

— Kendall Coyne Schofield (@KendallCoyne) February 3, 2021
---
The game will take place on February 28th at 7:00 pm at the World's Most Famous Arena. It has not yet been announced where/how to watch, but we can hope that it will be nationally broadcasted. Regardless, this is not something to be missed or be shrugged aside.
---
As Rangers President John Davidson said:
"The talent level of women's hockey is simply incredible, and the Rangers organization is honored to host this game. … We all love this sport so much, and any opportunity the Rangers have to participate in its advancement is something we want to be a part of. It's a win for everyone involved."
---
Indeed, a win for everyone involved. Women's hockey is amazing and deserves far more support than it gets.
---
To learn more about the PWHPA and its players, visit pwhpa.com or follow the PWHPA on Twitter.
---
Featured Image: ---